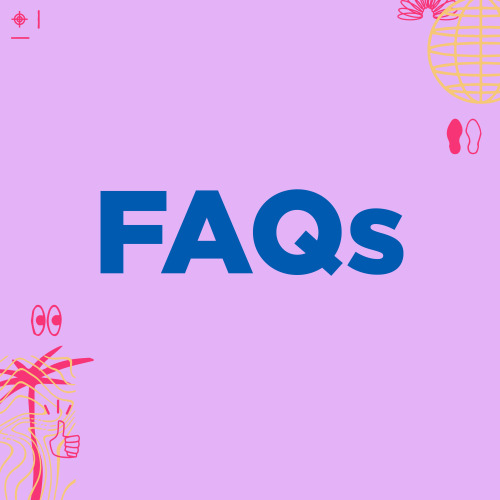 All set for this weekend? Here's some handy FAQs to get you prepared!
– Where do I pick up my wristband? –
You'll be able to exchange your Dot to Dot ticket for a festival wristband from 1:00pm at O2 Ritz Manchester, M1 5NQ. From 11am at Thekla Bristol, BS1 4RB. And from 11am at ROCK CITY in Nottingham, NG1 5GG. We strongly advise you to collect your wristband early in the day to avoid long queuing times. *Please note tickets can only be exchanged on the day of the event*
– What if I have an e-ticket? –
You'll still need to head to the wristband exchange. Just bring your booking confirmation number, ID and you'll be able to swap this for a wristband.
– Can I pick up a wristband for my friend –
Unfortunately not, each attendee needs to be present for a member of our team to apply their wristband.
– Can I bring a bag? –
Security checks including bag searches will take place during the day, so please leave yourself plenty of time to allow for this. These will take place at Wristband Exchange and on the doors of individual venues. Large rucksacks and holdalls will not be permitted. It is advised that if you must bring a bag, it is smaller than A4. We would encourage people to leave bags at home.
– What are the venue room capacities? –
Each stage has a specific capacity and when this is reached, entry to that stage will be limited. Because you guys have been incredible this year, and ticket sales have been phenomenally strong, if you want to see a specific band please arrive early so you don't miss out!
– Where can I find out the stage times? –
We'll have free programmes on the day advertising stage times, as well as set times posters up at venues, but if you want to plan your day in advance all the stage times for all three cities can be found here: bit.ly/2EfXC3b
– Where can I find out any changes to the line-up?–
#d2dchanges will be the official hashtag we'll be using to notify customers of any changes to set times and venues throughout the day.
– Underage drinking –
Dot To Dot operates a zero-tolerance policy on underage drinking. If anyone under the age of 18 is found drinking alcohol or attempting to purchase alcohol, or if anyone over the age of 18 is found to be purchasing alcohol for anyone underage they will be ejected from the festival and have their wristband removed.
For more information check out our FAQs page.