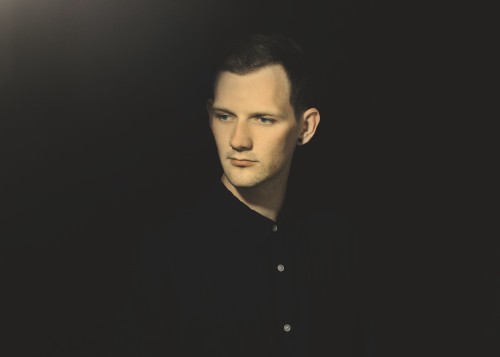 Join the dots between two other bands to sum up your sound.
London Grammar – Odesza 
Last month saw the release of a brand new mini-album with the beautiful 'In A Desperate Moment'. This was a real change of sound from your debut album, how did you find the process of making an album that is much more spacious and reflective?
I actually wrote most of it throughout the same process as my debut album but the songs didn't quite fit what the record ended up being so it became its own little project. It was a really satisfying and necessary album for me to make.
We've seen that you recently performed with a full symphony orchestra in Brisbane, how was that experience?
It was unreal! Not an experience that rears its head every day so I was ecstatic about the whole thing. It really re-contextualizes the music and takes it to a whole new space which is a really special experience that everyone involved got to share.
Obviously, we are not anticipating a full orchestra at Dot To Dot this year, but what can we expect from your set? Will the new mini album be prevalent in the setlist or should we expect a more loud and layered show from you?
I think the more electronic sounds of my catalogue tend to be more fitting in a festival environment so it will largely be drawing from that, however I'm going to try and find space for a little bit of new stuff.
What was the first ever gig you went to and what impression did it leave on you?
I went to go see Staind at the Manchester apollo actually when I was about 11 and my family were living in the Uk. It was a pretty magical experience for me at that age and was really awe inspiring just to hear loud music in an exciting environment.
Are there any other bands from the line-up who you are excited to check out at Dot to Dot?
Absolutely, I've been wanting to see Dermot Kennedy for ages, that's probably what I'm most excited for.
You are part of a big Australian contingent performing at this year's Dot To Dot, having played in the UK before do you find the experience very different to the vibe back in Australia?
Yes and no, I think there's always a weight to the idea of selling tickets outside of your home country, it feels pretty special and exciting. But in terms of vibe it feels pretty similar; a lot of people all brought together by a common interest and excitement for up and coming artists and their music.
Finally, hypothetically you're DJing the Dot To Dot after party, what's your final song of the night?
'Love is in the Air' by John Paul Young. Classic tune to end on a high and from an Aussie artist too 😉


Catch The Kite String Tangle at this year's Dot To Dot Festival, playing in Manchester, Bristol & Nottingham.