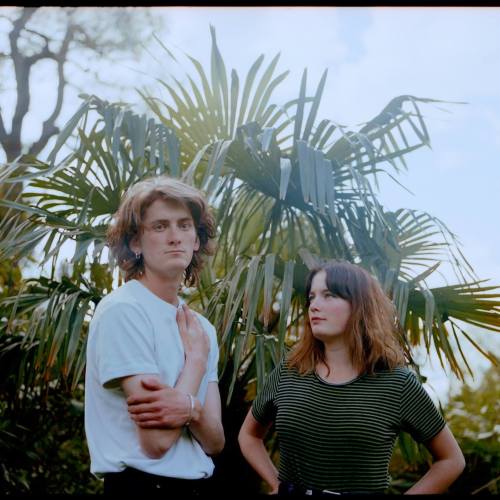 As told by Katie of Ardyn
Join the dots between two other bands to sum up your sound.
I'd like to think we have the etherealness and emotion of Kate Bush, mixed with the songwriting of Fleetwood Mac and the style and musicianship of Broadcast. Hopefully people can make decide for themselves though!
As brother and sister, growing up together, how natural was the evolution of forming Ardyn?
It was very natural we always played music together from an early age so there was never any pressure to form Ardyn, it came together over time as our music developed. 
You guys went down a treat at Dot To Dot last year, it's great to have you back! Any top tips for those bands playing or anybody attending the festival?
There are so many great bands playing this year so I would suss out your faves that you definitely want to see and leave enough time between venues so you're not legging it round getting knackered,  we heard it gonna be pretty toasty this weekend ! Also go and watch some bands you've never heard of as there are so many good new band playing.
We've got a really eclectic mix of venues at Dot To Dot, but where is the strangest place you've ever played a gig and how did it go?
We once played at a festival that was a mix of music and sport – we played on the main stage and next to the stage was a massive screen playing the rugby, all through our set there would be 'cheers' and people going mad every time their team scored. It was very surreal haha. 
Are there any other bands from the line-up who you are excited to check out at Dot to Dot?
 Really looking forward to seeing Parcels! We saw them at moth club and they were very good indeed. Also ALASKALASKA saw them at scala a few months back and they are supporting us at our show at Hoxton hall in June.
We love the sound of new single 'Together', with a few EPs released over the last few years are there any exciting album plans on the horizon? 
We will definitely have an album come out at some point but for now we are playing lots of festivals over the summer and have some new singles on there way which we're really excited for people to hear. 
Finally, hypothetically you're DJing the Dot To Dot after party, what's your final song of the night? 
Oooo that's a hard one. Probably Toto – Africa such a classic!!
Catch Ardyn at this year's Dot To Dot Festival, playing in Manchester (Band On The Wall at 6:15), Bristol (O2 Academy2 at 3:15) & Nottingham (Bodega at 6:30pm).