It's always such a joyous day when we get to reveal all the great local talent that will be on display at Dot To Dot. This year we've announced a diverse and exciting line-up of Bristol and Nottingham artists, and we can't wait for you to discover some of them live at the festival.
In Bristol, Grandmas House and wych elm are joined by Tungz, Mumble Tide, Mantaraybryn, Amy May Ellis and so many more. Get to know all these new additions on our Spotify playlist here.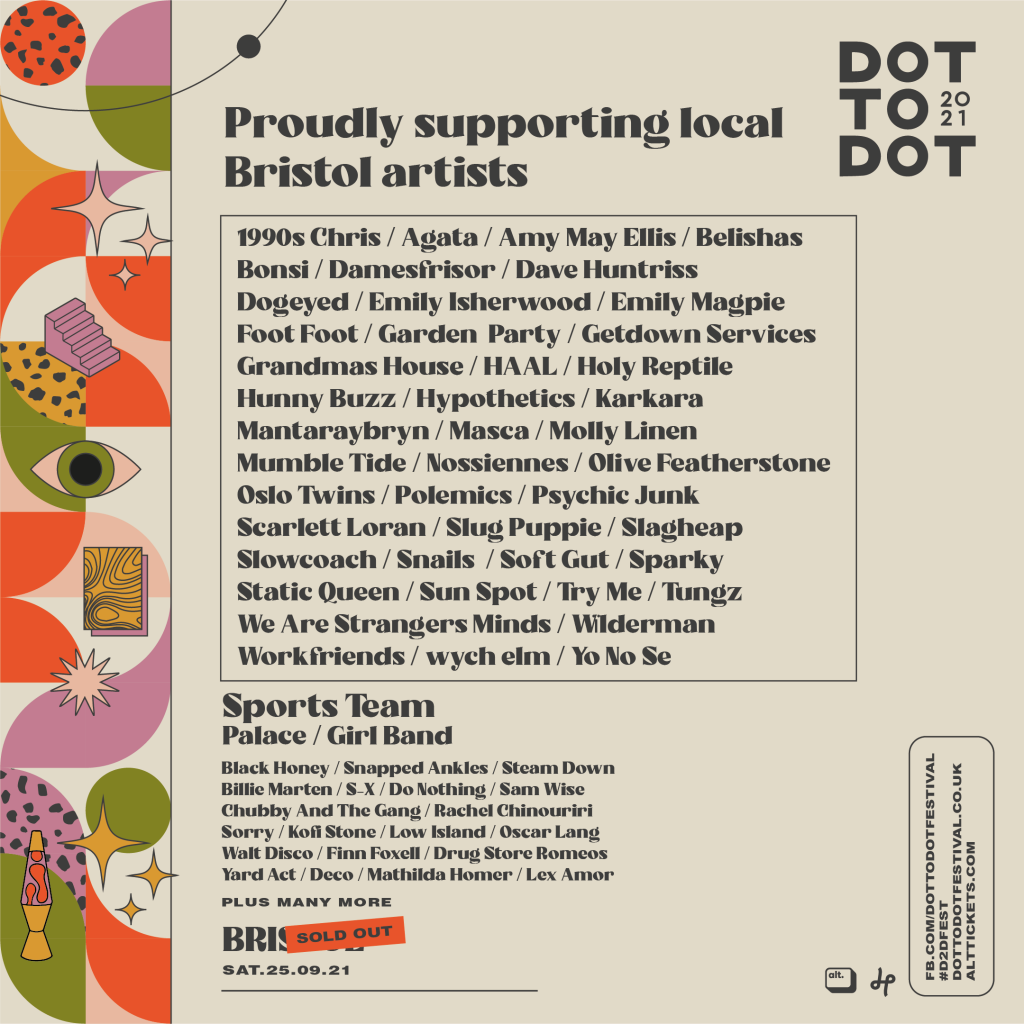 In Nottingham, Do Nothing, Blondes, BEKA, JERUB, Alfie Sharp, DECO, Reflekter and Jalle are joined by Blood Wizard, Bee-Sides, Sancho Panza, Cucamaras and loads more. Get listening to all the great Nottingham talent on display here.